That's my story and I'm sticking to it
Pastor Mark Jeske
In Jesus' parable of the talents, the story ends on a sour note. The master is calling in his main accounts: "Then the man who had received the one talent (i.e., a valuable gold or silver bar) came. 'Master,' he said, 'I knew that you are a hard man, harvesting where you have not sown and gathering where you have not scattered seed. So I was afraid and went out and hid your talent in the ground. See, here is what belongs to you'" (Matthew 25:24,25).

The "one talent" manager shows why the master had trusted him the least—he had the bad judgment to embarrass the master and call him a shady dealer publicly! But his first action was worse—he buried the money instead of doing the minimum, i.e., at least just walking it to the bank.

Why would he hide the money? Well, to steal it, of course. If he buried it, there would be no paper trail. Nobody would know he had it. If the master never returned, in time he could pretend that it was his.

How easy it is for us to play mind games like Mr. One Talent. How easy it is to look at God's stuff and say, "Mine." How easy it is to forget that we were created for his service and his agenda. How good it is for you and me to have this conversation before God returns and it's too late.
---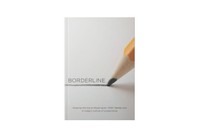 Draw the line at those "little" deadly sins!
Borderline is a warmly conversational, yet thought-provoking new book that will inspire you and perhaps even reset your views on the borderline issues. And it'll remind you all over again of the power of God's unconditional love and grace to help guide you through.
For more from Time of Grace visit them at TimeofGrace.org.