You've got a friend
Pastor Mark Jeske
"You just call out my name, and you know wherever I am, I'll come running . . ." Carole King got a lot of mileage out of that song, as well as the honor of hearing it covered by a lot of other singers. How can you listen to it without feeling warm inside?

How many friends do you have? I mean real friends, the ones you can count on? Friends who like you even when you can't do anything for them? Who like you when you're broke? crabby? stranded? unemployed? divorced? in jail? "A friend loves at all times, and a brother is born for adversity" (Proverbs 17:17).

You know, we'd all like friends like that in our time of need. Maybe we aren't quite so quick to be there for somebody else. Ever hear the old joke, "A friend in need is a friend to avoid"? Here's one of God's gospel principles: you get what you need and want by giving it away first. Just as a spirit of generosity in your heart stimulates God to be even more generous with you, so the more you take care of people around you the more friends you will have.

True friends are God's gifts to you. They are brothers (and sisters) born for times of adversity, yours and theirs. Take a little friend inventory right now. Who are your top three? What could you do or say today that would make them feel important?
---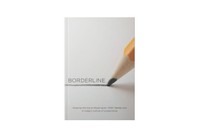 Draw the line at those "little" deadly sins!
Borderline is a warmly conversational, yet thought-provoking new book that will inspire you and perhaps even reset your views on the borderline issues. And it'll remind you all over again of the power of God's unconditional love and grace to help guide you through.
For more from Time of Grace visit them at TimeofGrace.org.