It's the little things
Linda Buxa
In Matthew 10:8, Jesus sends out the disciples with this message: "Heal the sick, raise the dead, cleanse those who have leprosy, drive out demons."

I get a little jealous of that sometimes. Wouldn't it be awesome to be one of the Twelve, walking around performing miracles in Jesus' name? I know I won't be healing leprosy, but still my pride loves to do the big things. You know, the things that allow people to see my good deeds and praise my Father in heaven. In my more honest moments, however, those things make me feel better about myself because they bring me praise too. (There goes the "good" part of those deeds!)

Just 34 short verses later, Jesus readjusts my thinking: "If anyone gives even a cup of cold water to one of these little ones because he is my disciple, I tell you the truth, he will certainly not lose his reward" (verse 42).

Quiet, unseen deeds are also works that God loves. They may not get attention, but they are prized. These ordinary moments are chances to serve him too. The person too frail to leave home is strong enough to pray. The stay-at-home parent who gives cup after cup of water to his or her toddler is serving God's children. The text you send to a friend, reminding her of God's faithfulness, is a way that you encourage the people he has given you.

Every so often, you might get to do The Big Thing. Day in and day out though, it's the little things.
---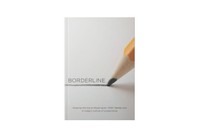 Draw the line at those "little" deadly sins!
Borderline is a warmly conversational, yet thought-provoking new book that will inspire you and perhaps even reset your views on the borderline issues. And it'll remind you all over again of the power of God's unconditional love and grace to help guide you through.
For more from Time of Grace visit them at TimeofGrace.org.