Let it go
Pastor Mark Jeske
Simon Peter once came to Jesus with a pretend question. He was really bragging about his perceived magnanimous spirit, but he pretended to ask Jesus for the outer limits of what could be expected in the area of forgiveness in response to some injury from another person. "'Lord, how many times shall I forgive my brother when he sins against me? Up to seven times?' Jesus answered, 'I tell you, not seven times, but seventy-seven times'" (Matthew 18:21,22). In other words, there is no limit.

Forgiveness is the beginning move in how human relationships are healed. Then why is it so hard? Why are we so reluctant to forgive?

Well, we can say that we don't want to enable bad behavior by letting scoundrels off the hook. If we forgive, we lose moral leverage—after all, if we were hurt by someone else, that makes us better than that person, and we can silently enjoy our superiority. Being owed a debt is like an asset—why would you give it away without demanding something for it?

Do it anyway. Holding onto anger and old wounds keeps you in anger prison forever. It cleanses your soul to let it go, because that is the way of Christ. He went first to buy your forgiveness—you and I can certainly learn how to forgive the far smaller debts others owe us. Let it go.

Aren't you glad Jesus knows no limits in his willingness to forgive you?
---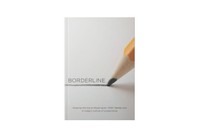 Draw the line at those "little" deadly sins!
Borderline is a warmly conversational, yet thought-provoking new book that will inspire you and perhaps even reset your views on the borderline issues. And it'll remind you all over again of the power of God's unconditional love and grace to help guide you through.
For more from Time of Grace visit them at TimeofGrace.org.