Unintended Consequences
By Rick Boxx
April 14, 2011
In 1994-95 the players and owners of professional baseball dug in their heels and ended up with a strike that had significant unintended consequences. After the strike, average game attendance dropped 20%. Even today many would argue that professional baseball still carries the cloud of that conflict.
Recently our nation's leaders averted shutting down the U.S. government by compromising on issues that will make many unhappy. Although some will be angry, I believe both parties realized the unintended consequences of a shutdown were great.
Proverbs 22:3 teaches, "The prudent see danger and take refuge, but the simple keep going and pay the penalty."
Standing on principle is necessary at times, but be sure you consider the unintended consequences. Count the cost before you make that stand.
To host Rick Boxx to speak to your staff, church, or at your next event visit www.integrityresource.org.
Do you desire to be a spiritual leader in your workplace? Regi Campbell tells you how in practical and effective ways in his book,
About My Father's Business
By Regi Campbell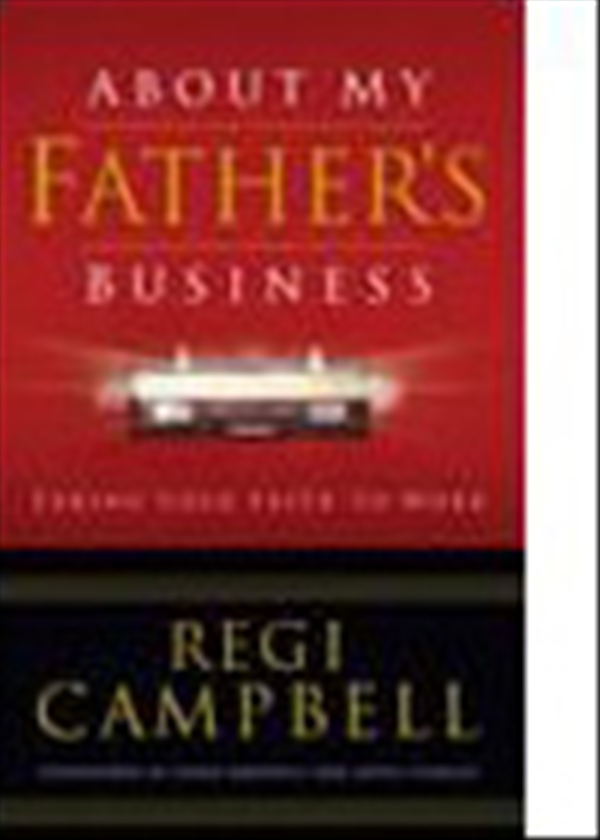 Buy this hardcover book today
For only $12!
Contact Rick Boxx at www.integritymoments.org, and to learn more about Integrity Resource Center go to integrityresource.org.