Eternal Ethics
By Rick Boxx
April 21, 2011
While listening to a radio discussion on ethics, R.C. Sproul of Ligonier Ministries made a statement that really perked up my ears. As he refuted the philosophy of situational ethics, and the view that morals are relative, he used a very difficult moral dilemma as a case study.
He challenged the listener to consider standing before God with that dilemma. Would God be stumped for the answer? Absolutely not! Therefore, there is a right and wrong, our job is to learn how to discern the right answer.
A psalmist wrote in Psalm 119:137-138, "Righteous are you, O Lord, and your laws are right. The statutes you have laid down are righteous; they are fully trustworthy."
If you have a challenging moral dilemma God does have the right answer. Ask Him.
To host Rick Boxx to speak to your staff, church, or at your next event visit www.integrityresource.org.
Do you desire to be a spiritual leader in your workplace? Regi Campbell tells you how in practical and effective ways in his book,
About My Father's Business
By Regi Campbell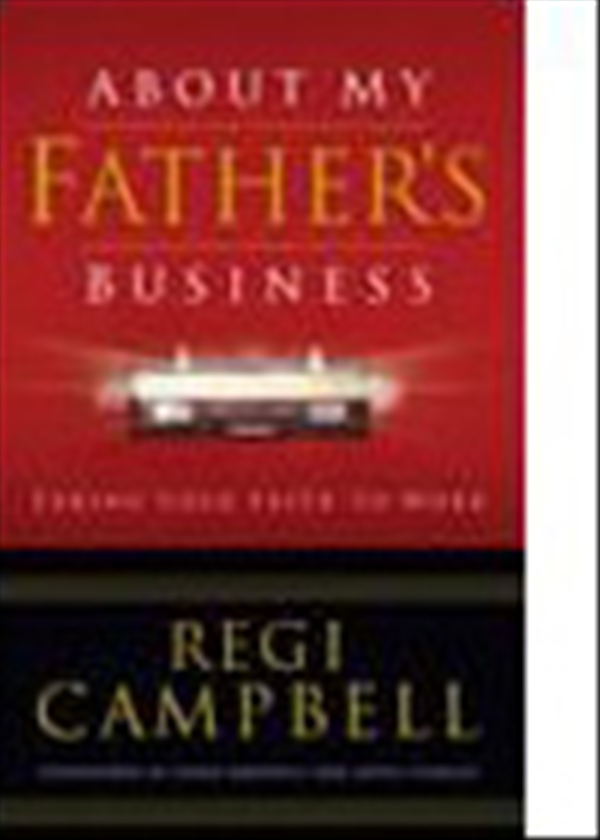 Buy this hardcover book today
For only $12!
Contact Rick Boxx at www.integritymoments.org, and to learn more about Integrity Resource Center go to integrityresource.org.