Filthy Language
By: Rick Boxx
August 12, 2010
At least 34,000 workers will be cleaning up their language, according to the Wall Street Journal. Goldman Sachs issued a new policy to its employees requiring that they refrain from using foul language in their emails.
After a backlash from crude language used in a Senate hearing in April, Goldman Sachs has chosen to filter emails to prevent vulgar language from being sent, including asterisks used in place of words.
The Apostle Paul in Colossians 3:8 gave some direction on living a holy life. He said, "But now you must rid yourselves of all such things as these: anger, rage, malice, slander, and filthy language from your lips."
Although many web posts have mocked Goldman Sachs' new policy, I believe cleaning up the dialogue in the marketplace is professionally and personally prudent.
To receive our popular "10 Biblical Business Principles" bookmark FREE, email admin@integrityresource.org
Contact Rick Boxx at www.integritymoments.org.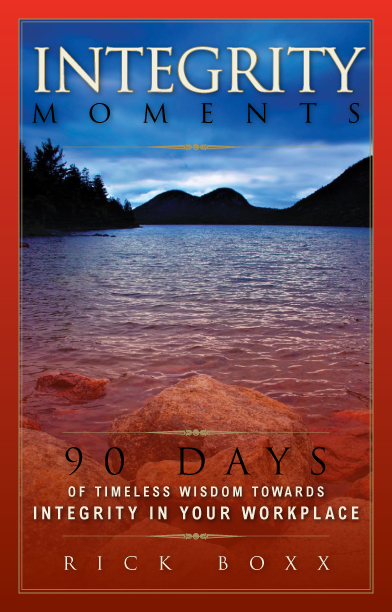 Integrity Moments Devotional
Start your day with Rick Boxx' devotional thoughts for the workplace, complete with biblical insights and thought provoking questions. 90 days of inspiration will lead you on a journey of encouragement as you walk out your work in a manner pleasing to God.
For more biblical teaching and resources from Rick Boxx and the Integrity Resource Center please visit integrityresource.org.