Lonely at the Top
By: Rick Boxx
August 19, 2010
A CEO, I'll call Julie, had an overwhelming season this past year. Daily, Julie was making tough decisions without anyone around her who could relate, empathize, and provide wise counsel.
Julie asked me if I knew any female CEOs who might be able to mentor her. I proposed that she hire a business coach who had experience steering executives through the challenges of business and life.
Solomon taught in Ecclesiastes 4:9-10, "Two are better than one, because they have a good return for their work: If one falls down, his friend can help him up. But pity the man who falls and has no one to help him up!"
If you feel like you often make too many decisions in a vacuum, consider finding a mentor or hiring a coach.
To receive our popular "10 Biblical Business Principles" bookmark FREE, email admin@integrityresource.org
Contact Rick Boxx at www.integritymoments.org.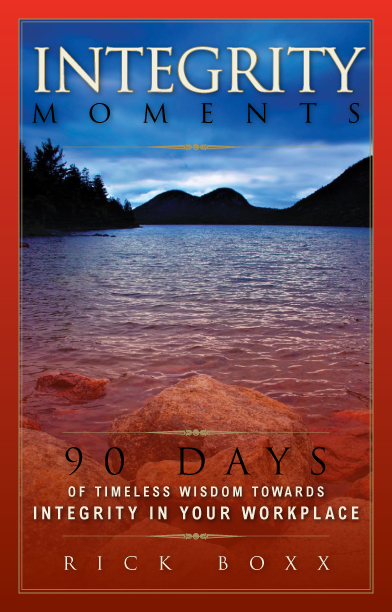 Integrity Moments Devotional
Start your day with Rick Boxx' devotional thoughts for the workplace, complete with biblical insights and thought provoking questions. 90 days of inspiration will lead you on a journey of encouragement as you walk out your work in a manner pleasing to God.
For more biblical teaching and resources from Rick Boxx and the Integrity Resource Center please visit integrityresource.org.