The Disabled's Dilemma
By: Rick Boxx
August 2, 2010
According to the Wall Street Journal, the unemployment rate for disabled workers, including physical and mental disabilities, increased to 14.3% in June, up from 9.3% two years earlier. Many are looking for alternatives, including becoming entrepreneurs.
This can seem impossible for people like David Shunkey. David has autism and doesn't speak, yet he's trying to build a dog-biscuit business. Fortunately, he's receiving help from Community Options, a nonprofit that helps the disabled.
The Apostle Paul also found help in Philippians 4:13-14. He thanked God and the Philippians when he said, "I can do everything through Him who gives me strength. Yet it was good of you to share in my troubles."
God provides strength to others through people like you and me. Who might you help today?
To receive our popular "10 Biblical Business Principles" bookmark FREE, email admin@integrityresource.org
Contact Rick Boxx at www.integritymoments.org.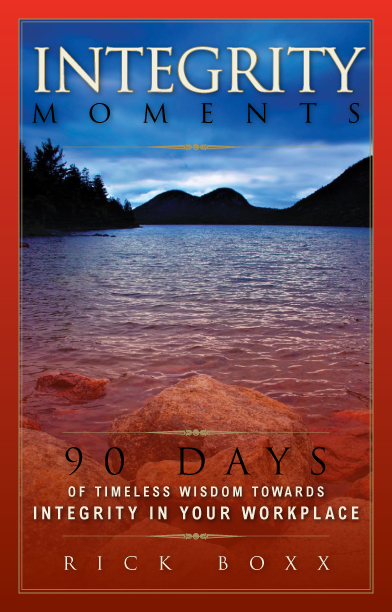 Integrity Moments Devotional
Start your day with Rick Boxx' devotional thoughts for the workplace, complete with biblical insights and thought provoking questions. 90 days of inspiration will lead you on a journey of encouragement as you walk out your work in a manner pleasing to God.
For more biblical teaching and resources from Rick Boxx and the Integrity Resource Center please visit integrityresource.org.