Amazing Commitment
By Rick Boxx
August 25, 2010
While on vacation, we met a lovely lady originally from Russia. She shared with us a moment in her life that shaped her faith.
The KGB visited their home and relentlessly pressured her father to renounce his belief in God. They even promised him job promotions and better treatment if he would sign, but he refused.
Eventually, God moved his family to America, where they practice their faith openly. His commitment to God made a lasting impact on his children.
In Daniel 1:8 Daniel also was pressured by the authorities, but stood firm. It says, "But Daniel resolved not to defile himself with the royal food and wine, and he asked the chief official for permission not to defile himself this way."
What about you, how strong is your faith?
To receive our popular "10 Biblical Business Principles" bookmark FREE, email admin@integrityresource.org
Contact Rick Boxx at www.integritymoments.org.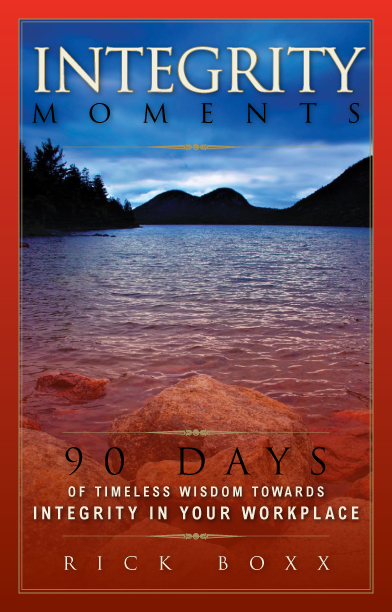 Integrity Moments Devotional
Start your day with Rick Boxx' devotional thoughts for the workplace, complete with biblical insights and thought provoking questions. 90 days of inspiration will lead you on a journey of encouragement as you walk out your work in a manner pleasing to God.
For more biblical teaching and resources from Rick Boxx and the Integrity Resource Center please visit integrityresource.org.