More Tea?
By Rick Boxx
August 27, 2010
When Bill asked if I'd like some authentic Mexican food, I didn't realize it would lead to the small town of Clifton, Texas. This family owned restaurant had an amazing approach to customer service.
Many restaurants assign one server to each table, but this one believed in the family approach. They all blitzed each table. Everyone on staff zealously served each and every customer.
Bill and I had a great laugh as we rarely had a moment without some family member asking, "More Tea?" As soon as one left, another appeared with a smile and a pitcher of tea.
Paul taught in Ephesians 6:7, "Serve wholeheartedly, as if you were serving the Lord, not men."
Our Mexican hosts understand serving wholeheartedly. Do your customers feel you're serving with all your heart?
To receive our popular "10 Biblical Business Principles" bookmark FREE, email admin@integrityresource.org
Contact Rick Boxx at www.integritymoments.org.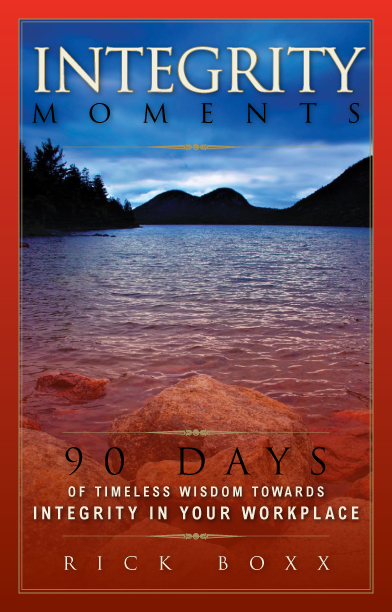 Integrity Moments Devotional
Start your day with Rick Boxx' devotional thoughts for the workplace, complete with biblical insights and thought provoking questions. 90 days of inspiration will lead you on a journey of encouragement as you walk out your work in a manner pleasing to God.
For more biblical teaching and resources from Rick Boxx and the Integrity Resource Center please visit integrityresource.org.