To the Very End
By: Rick Boxx
August 5, 2010
When a large sum of money is needed to fund a business plan it's amazing how quickly many will forget their reliance on scripture. Many will turn to a lender first, rather than God. Others will turn to an investor who doesn't hold a biblical worldview. Some Christians will rationalize their leap into debt, or becoming unequally yoked, in an instant.
Psalm 119:111-112 teaches, "Your statutes are my heritage forever; they are the joy of my heart. My heart is set on keeping your decrees to the very end."
If you're faced with a choice between obeying God's Word and financing your idea the world's way, remember the long term view. God's Word is designed to protect you. Practice His Word to the very end!
To receive our popular "10 Biblical Business Principles" bookmark FREE, email admin@integrityresource.org
Contact Rick Boxx at www.integritymoments.org.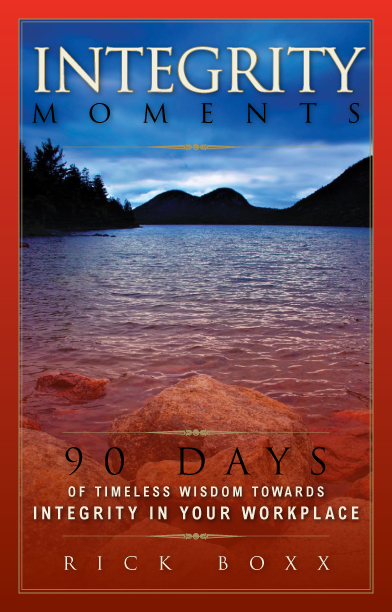 Integrity Moments Devotional
Start your day with Rick Boxx' devotional thoughts for the workplace, complete with biblical insights and thought provoking questions. 90 days of inspiration will lead you on a journey of encouragement as you walk out your work in a manner pleasing to God.
For more biblical teaching and resources from Rick Boxx and the Integrity Resource Center please visit integrityresource.org.