Plain Talk
By: Rick Boxx
August 6, 2010
In 1921, Dr. David Evans became pastor of the First Baptist Church of Kansas City and the leader of a men's Bible class of 250 men. Two years later, 52,121 men filled the streets of downtown Kansas City with a banner proclaiming, "World's Largest Business Men's Bible Class."
In an interview, Dr. Evans said he wondered, when he began, if it were possible to hold the interest of men in religious matters. He found they didn't want technical theology, but instead, plain talk about the fundamental things of life.
The psalmist in Psalm 119:97-98 proclaimed, "Oh, how I love your law! I meditate on it all day long. Your commands make me wiser than my enemies, for they are ever with me."
God's Word has practical application for your work as well!
To receive our popular "10 Biblical Business Principles" bookmark FREE, email admin@integrityresource.org
Contact Rick Boxx at www.integritymoments.org.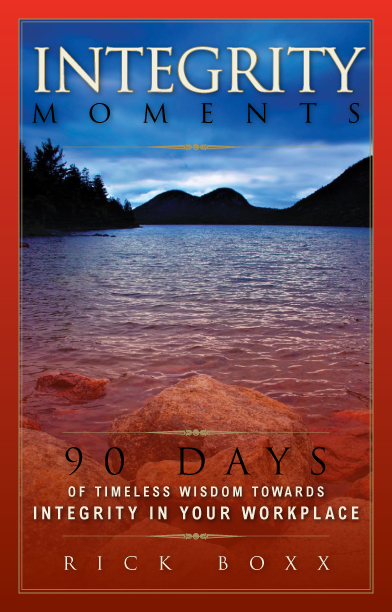 Integrity Moments Devotional
Start your day with Rick Boxx' devotional thoughts for the workplace, complete with biblical insights and thought provoking questions. 90 days of inspiration will lead you on a journey of encouragement as you walk out your work in a manner pleasing to God.
For more biblical teaching and resources from Rick Boxx and the Integrity Resource Center please visit integrityresource.org.