Godless Gossip
By: Rick Boxx
August 25, 2015
Years ago, a former associate shared with me some derogatory comments that she claimed a couple of peers had said about me. These comments offended me and undermined my rapport with these peers, fracturing some long term friendships.
Eventually, this employee left the organization. Afterwards, I began having conversations with these peers, who had become estranged, only to discover that my past associate had lied to both parties stirring up trouble for all of us!
Her gossip and lies significantly fractured relationships. Fortunately, these relationships have since been repaired.
Proverbs 16:28 teaches, "A perverse person stirs up conflict, and a gossip separates close friends."
If you have a gossip in your midst, give them a chance, by warning them once, but be prepared to dismiss them the second time.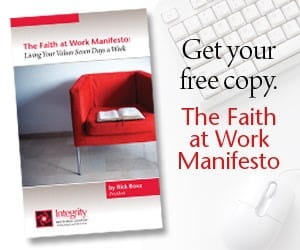 Learn more about Rick Boxx and Integrity Resource Center