A Generous Company
By: Rick Boxx
December 11, 2014
In Bill High's book, "The Generosity Bet" Bill tells of Dave Lindsey, founder of DEFENDER Direct. The Lindsey's were invited to help build a house for an underprivileged family in Mexico.
This experience impacted Dave and his family in a dynamic way. They decided to share this blessing with their employees. DEFENDER Direct, a home security, heating, cooling, and plumbing company now sends approximately eight hundred people to Mexico every year to build houses!
Their employees have built two hundred homes and Dave's company generously pays all expenses for their employees and family members to go to Mexico!
Proverbs 11:25 teaches, "A generous person will prosper; whoever refreshes others will be refreshed."
Your business may have more opportunities to refresh others than you might realize. Ask God to reveal His generosity through you.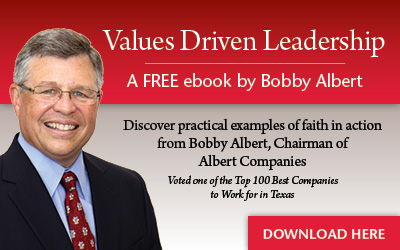 Learn more about Rick Boxx and Integrity Resource Center