Taking Bold Stands
By: Rick Boxx
December 25, 2014
David Green, founder of Hobby Lobby, shared at a gathering earlier this year about a meeting at the Hobby Lobby headquarters. David felt led that day to share the Gospel with his team. As a result, several people prayed to receive Christ.
Afterwards, their corporate attorney pulled David aside and cautioned, "You can't do that, we're going to get sued." David replied, "We have about 70 lawsuits against us at any moment in time. What's one more, especially, when souls are saved?"
In Matthew 10:28 Jesus said, "Do not be afraid of those who kill the body but cannot kill the soul. Rather, be afraid of the One who can destroy both soul and body in hell."
As Christian leaders, we sometimes need to take bold stands like David Green.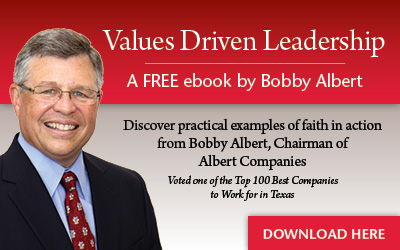 Learn more about Rick Boxx and Integrity Resource Center