Groundhog Day Revisited
By: Rick Boxx
February 1, 2013
One movie I've enjoyed multiple times is "Groundhog Day." Phil Connors, played by Bill Murray, is a mean-spirited, egocentric reporter who's been forced to cover the annual Groundhog Day ceremony in Pennsylvania.
Caught in a time-loop, Connors has to relive Groundhog Day over and over again. At first, he exploits his knowledge of what will happen for personal gain.
Eventually, however, Connors begins to see the ugliness of his selfishness, and realizes the folly of his ways. Later, Connors finds joy befriending everyone in his path with selfless acts.
The psalmist writes in Psalm 119:36 "Turn my heart toward your statutes and not toward selfish gain."
It's easy to go through our work day selfishly. How might your day be lived differently if you had to relive it over again?
Timothy Keller's Every Good Endeavor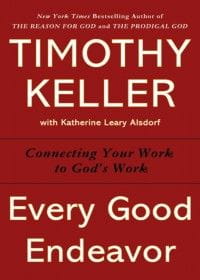 The Christian view of work—that we work to serve others, not ourselves—can provide the foundation of a thriving professional and balanced personal life. Keller shows how excellence, integrity, discipline, creativity, and passion in the workplace can help others and even be considered acts of worship—not just of self-interest. Purchase here.
"How well are you modeling Faith, Integrity, Relationships, and Excellence in your work? Find out by taking Integrity Resource Center's free FIRE Assessment!"
Contact Rick Boxx at www.integritymoments.org, and to learn more about Integrity Resource Center go to integrityresource.org.