Partnership Gone Sour
By: Rick Boxx
February 13, 2013
Years ago, two friends came in for some counsel. They desired to start a partnership to rehab houses, and they wanted to do it properly.
Knowing that conflicts are inevitable, I recommended that they formalize a partnership agreement before buying any houses. In addition, I encouraged them to address how they would handle conflict resolution.
After leaving my office they drove by a house for sale. They bought the house without any form of partnership agreement. Months later, after their partnership went sour, they were back in my office seeking mediation for their broken relationship.
Proverbs 27:12 teaches, "The prudent see danger and take refuge, but the simple keep going and suffer for it."
If you're considering a partnership, slow down and document it properly. It may save a friendship.
Integrity Resource Center can help train your team or consult with your organization on shaping a biblically based culture. Learn more.
Timothy Keller's Every Good Endeavor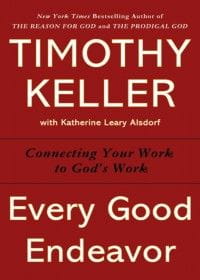 The Christian view of work—that we work to serve others, not ourselves—can provide the foundation of a thriving professional and balanced personal life. Keller shows how excellence, integrity, discipline, creativity, and passion in the workplace can help others and even be considered acts of worship—not just of self-interest. Purchase here.
"How well are you modeling Faith, Integrity, Relationships, and Excellence in your work? Find out by taking Integrity Resource Center's free FIRE Assessment!"
Contact Rick Boxx at www.integritymoments.org, and to learn more about Integrity Resource Center go to integrityresource.org.