Duty and Humility
By: Rick Boxx
February 18, 2013
In 1792 George Washington finished his first term as President of the United States. After a long political career he believed it was time to retire.
His cabinet, however, unanimously disagreed. They knew the country needed Washington's leadership to bring unity to a divided political landscape. Out of humility and a sense of duty, Washington agreed.
Four years later, Washington humbly declined another term, because he knew a third term would be harmful to the nation. He believed it could lead to dictatorship.
James 3:13 teaches, "Who is wise and understanding among you? Let him show it by his good life, by deeds done in the humility that comes from wisdom."
The workplace thirsts for true humility like George Washington's. Are you willing to humbly set aside your personal gain?
Timothy Keller's Every Good Endeavor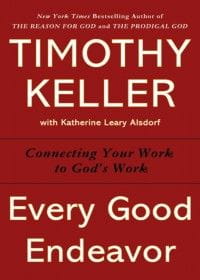 The Christian view of work—that we work to serve others, not ourselves—can provide the foundation of a thriving professional and balanced personal life. Keller shows how excellence, integrity, discipline, creativity, and passion in the workplace can help others and even be considered acts of worship—not just of self-interest. Purchase here.
"How well are you modeling Faith, Integrity, Relationships, and Excellence in your work? Find out by taking Integrity Resource Center's free FIRE Assessment!"
Contact Rick Boxx at www.integritymoments.org, and to learn more about Integrity Resource Center go to integrityresource.org.