Public or Private Faith
By: Rick Boxx
February 20, 2013
A friend was trying to develop core values for his young business. He called to get my opinion when some of his staff balked at any mention of God in company statements.
Many Christians in business honor God in a variety of ways. Some are overt in their strategies, both externally and internally, others are much more reserved publicly. The key is motive and God's direction.
If the only reason you avoid being public about God is the fear of losing customers, rather than revering God, then consider Proverbs 23:17.
It teaches, "Do not let your heart envy sinners, but always be zealous for the fear of the Lord."
When deciding how public to be with your faith; consider your motives. Do you have a healthy fear of the Lord?
Timothy Keller's Every Good Endeavor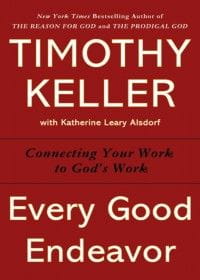 The Christian view of work—that we work to serve others, not ourselves—can provide the foundation of a thriving professional and balanced personal life. Keller shows how excellence, integrity, discipline, creativity, and passion in the workplace can help others and even be considered acts of worship—not just of self-interest. Purchase here.
"How well are you modeling Faith, Integrity, Relationships, and Excellence in your work? Find out by taking Integrity Resource Center's free FIRE Assessment!"
Contact Rick Boxx at www.integritymoments.org, and to learn more about Integrity Resource Center go to integrityresource.org.