Unequally Yoked – Part III
By: Rick Boxx
February 6, 2013
Money is one of the main reasons people become unequally yoked. For example, when someone has a business idea, but no money, they often find someone with money who may not share their values.
If God wants a particular business funded, He certainly has the ability to provide without us selling-out His interest. Yet, many of us trust others more than God and suffer because of it.
In 2 Chronicles 20 King Jehoshaphat became unequally yoked in a ship building business. A prophet told him, "Because you have made an alliance with Ahaziah, the LORD will destroy what you have made." The ships were wrecked and were not able to set sail to trade."
If you want your business to succeed, let God be the owner, not someone He hasn't sanctioned.
Timothy Keller's Every Good Endeavor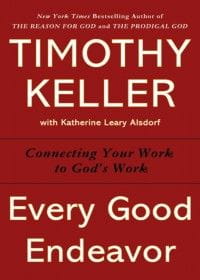 The Christian view of work—that we work to serve others, not ourselves—can provide the foundation of a thriving professional and balanced personal life. Keller shows how excellence, integrity, discipline, creativity, and passion in the workplace can help others and even be considered acts of worship—not just of self-interest. Purchase here.
"How well are you modeling Faith, Integrity, Relationships, and Excellence in your work? Find out by taking Integrity Resource Center's free FIRE Assessment!"
Contact Rick Boxx at www.integritymoments.org, and to learn more about Integrity Resource Center go to integrityresource.org.