The Right Thing
By: Rick Boxx
February 10, 2015
According to their website, the business philosophy of ADP, the payroll processing company, is based on the phrase, "Do the right thing and good things will happen." This honorable philosophy is becoming harder to apply.
Our workplaces were once filled with people who believed in purity, modesty and traditional marriage. Marijuana was considered a gateway drug and pornography was hard to find.
That's no longer true. With a different moral compass guiding our young people, how can we assume they know the definition of "the right thing."
Proverbs 14:12 says, "There is a way that appears to be right, but in the end it leads to death."
If you desire your team to do "the right thing" you'll need to train them on knowing what is right. The Bible's a good starting place.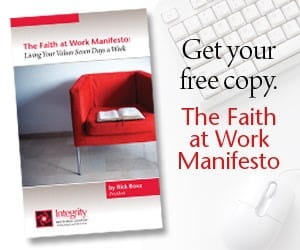 Learn more about Rick Boxx and Integrity Resource Center