Policies and Procedures
By: Rick Boxx
February 4, 2015
A National Business Ethics Survey discovered that employees gauge the character of their leader on three factors: Character as experienced through interactions, How they handle crises, and The policies and procedures leaders establish to manage the company.
Let's discuss policies and procedures. Part of demonstrating strong leadership is to proactively consider all the possible challenges your team may face, and then develop a plan to address those challenges. For example, we know that computers can be hacked. Do you have a written plan for when it actually happens?
Proverbs 27:12 teaches, "The prudent see danger and take refuge, but the simple keep going and pay the penalty."
Most problems in business have happened before. With forethought and well-defined policies and procedures, you can help your team have the confidence to move forward.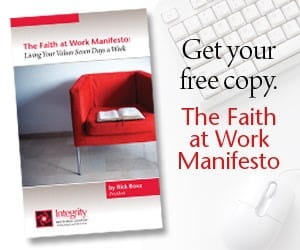 Learn more about Rick Boxx and Integrity Resource Center