Corporate Care
By: Rick Boxx
January 14, 2014
Mark owns a manufacturing company. He cares deeply about his staff and yearns for them to have their needs met, including spiritual needs. So Mark hired Marketplace Chaplains, a corporate chaplain service to perform weddings, funerals and care for his staff spiritually.
Mark didn't realize the value Marketplace Chaplains would add to him personally. When his unchurched daughter announced she was getting married, Mark's corporate chaplain spent time counseling the couple, performed the wedding ceremony and built a relationship with the couple.
Ezekiel 34:2 teaches, "This is what the Sovereign Lordsays: Woe to the shepherds of Israel who only take care of themselves! Should not shepherds take care of the flock?"
If God has given you a leadership responsibility, maybe a corporate chaplain can help you care for your flock.
To learn more about Marketplace Chaplains, visit their website.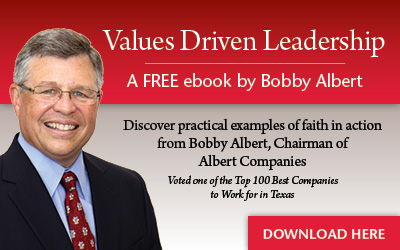 Learn more about Rick Boxx and Integrity Resource Center