Examine Yourself
By: Rick Boxx
January 8, 2013
A business owner took our online "FIRE Assessment" to determine how well he was doing in living out his faith in his business. As a person who had been both a Christian and a business owner for more than 30 years, he was disturbed that he failed the test.
I chuckled when I read his following email comment, "I have to admit I was offended that you brought this to my attention!" Over the years I have discovered that many people assume that because they are Christians, then their business practices are surely biblical. Unfortunately, this is not always true.
2 Corinthians 13:5 teaches, "Examine yourselves to see whether you are in the faith; test yourselves."
To examine how pleasing your work is to God check out our free FIRE Assesssment.
Joel Manby's Love Works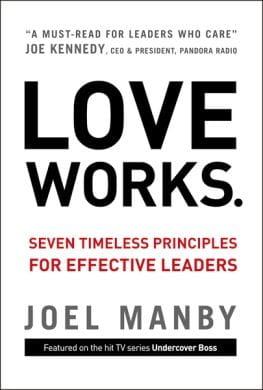 Manby challenges leaders to allow integrity and faith to guide leadership decisions, outlining seven time-proven principles that break down the natural walls within corporate cultures, and cultivating an atmosphere that builds long-term success. Purchase here.
"How well are you modeling Faith, Integrity, Relationships, and Excellence in your work? Find out by taking Integrity Resource Center's free FIRE Assessment!"
Contact Rick Boxx at www.integritymoments.org, and to learn more about Integrity Resource Center go to integrityresource.org.