Credit Card Surprise
by Rick Boxx
July 12, 2010
Have you ever been embarrassed by being told your credit card was declined? According to a Wall Street Journal article titled, "Cardholders Get Rude Surprise At the Register" this may become a growing trend.
Credit card companies are canceling thousands of cards, many times without notice. They can cancel you, if they deem you too risky, provided they give you notice within 30 days. That can make for some embarrassing moments.
Habakuk 2:6-7 teaches, "Woe to him who increases what is not his-- For how long--And makes himself rich with loans?' "Will not your creditors rise up suddenly, And those who collect from you awaken? Indeed, you will become plunder for them."
Many small businesses and individuals are surviving with credit cards. If your business plan is tied to your credit card, it's time to rethink your plan.
To receive a free copy of our FIRE self assessment to see how you are doing at shining the light of Christ in your workplace email admin@integrityresource.org
Contact Rick Boxx at www.integritymoments.org.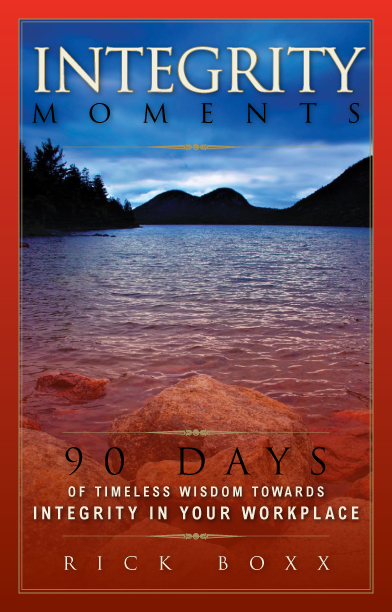 Integrity Moments Devotional
Start your day with Rick Boxx' devotional thoughts for the workplace, complete with biblical insights and thought provoking questions. 90 days of inspiration will lead you on a journey of encouragement as you walk out your work in a manner pleasing to God.
For more biblical teaching and resources from Rick Boxx and the Integrity Resource Center please visit integrityresource.org.