Best Buy's Dilemma
by Rick Boxx
July 15, 2010
Brian Maupin, a former "Best Buy" employee in Independence, MO, made headlines when "Best Buy" became concerned about Mr. Maupin's personal online video postings. According to the Kansas City Star, a recent video Mr. Maupin created had over 1 million viewers. This led to many viewing his previous videos which were disrespectful of "Best Buy" and their customers.
Businesses don't like offending customers. "Best Buy" investigated the situation and graciously offered to keep Mr. Maupin anyway, but he decided to resign.
The Apostle Paul wrote in Ephesians 6:5, "Slaves, obey your earthly masters with respect and fear, and with sincerity of heart, just as you would obey Christ."
As employees, we need to respect our employers and sincerely look out for their interests, even on our own time.
To receive our popular "10 Biblical Business Principles" bookmark FREE, email admin@integrityresource.org
Contact Rick Boxx at www.integritymoments.org.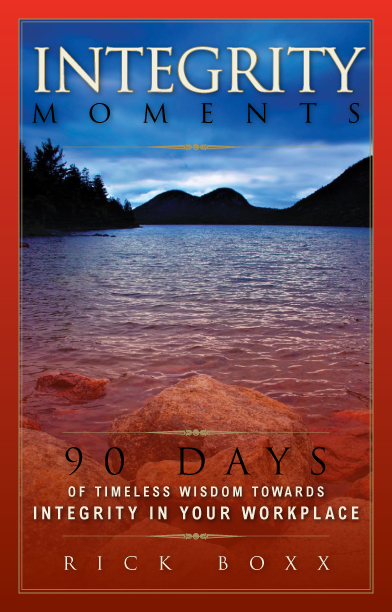 Integrity Moments Devotional
Start your day with Rick Boxx' devotional thoughts for the workplace, complete with biblical insights and thought provoking questions. 90 days of inspiration will lead you on a journey of encouragement as you walk out your work in a manner pleasing to God.
For more biblical teaching and resources from Rick Boxx and the Integrity Resource Center please visit integrityresource.org.