Your Life Purpose
by Rick Boxx
July 21, 2010
Clayton Christensen shared in a "Harvard Business Review" article the importance of knowing your purpose in life. During a busy time this Harvard Business School professor invested an hour every night "reading, thinking, and praying about why God put him on this earth."
He later concluded, "I apply my knowledge of the purpose of my life every day. It's the single most useful thing I've ever learned.
During Israel's exile, God gave Israel a purpose and comforted them in Jeremiah 2:11, "For I know the plans I have for you, declares the Lord, plans to prosper you and not to harm you, plans to give you hope and a future."
Do you know God's plan for your life? If not, heed Professor Christensen's advice and seek God until you discover it.
To receive our popular "10 Biblical Business Principles" bookmark FREE, email admin@integrityresource.org
Contact Rick Boxx at www.integritymoments.org.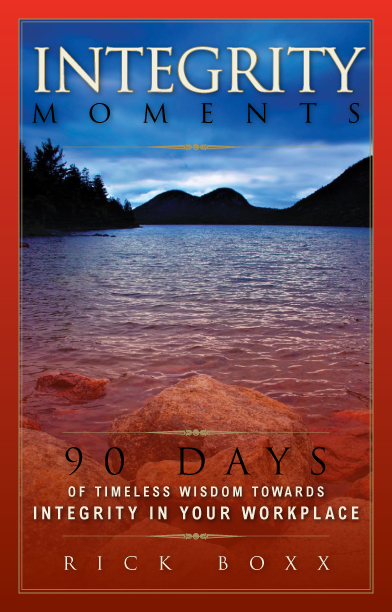 Integrity Moments Devotional
Start your day with Rick Boxx' devotional thoughts for the workplace, complete with biblical insights and thought provoking questions. 90 days of inspiration will lead you on a journey of encouragement as you walk out your work in a manner pleasing to God.
For more biblical teaching and resources from Rick Boxx and the Integrity Resource Center please visit integrityresource.org.