Blind Spots
By: Rick Boxx
July 5, 2013
One of the lessons I've learned from writing these "Integrity Moments" is about blind spots. My writings flow out of my experiences and are limited by my own personal blind spots.
For instance, many of our readers reside in other countries and have experienced levels of poverty, oppression, or persecution that I have not. This can leave me blind to their perspective.
If my desire is to please God, it requires humility. It also requires that I be willing to listen to other perspectives and then discern God's will.
Proverbs 12:15 teaches, "The way of a fool is right in his own eyes, But a wise man is he who listens to counsel."
In your workplace, remember we all have blind spots. Humbly gain understanding by seeking counsel and other perspectives.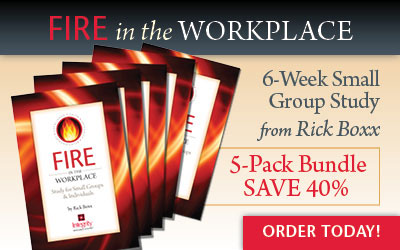 Contact Rick Boxx at www.integritymoments.org, and to learn more about Integrity Resource Center go to integrityresource.org.