A Painful Pledge
by Rick Boxx
July 9, 2010
Years ago, I made a pledge to a capital campaign. Since I hate commitments, and I couldn't find "maybe" on the pledge card, I wrote in my pledge amount and "if the Lord willing" next to it.
The campaign is drawing to a close and I still have part of that pledge unpaid. My flesh wanted to say, "I guess the Lord wasn't willing." Then I read Numbers 30:2.
It says, "If a man makes a vow to the Lord, or takes an oath to bind himself with a binding obligation, he shall not violate his word; he shall do according to all that proceeds out of his mouth."
I will be writing a check today to finish that pledge. Do you have any outstanding promises you need to honor?
To receive a free copy of our FIRE self assessment to see how you are doing at shining the light of Christ in your workplace email admin@integrityresource.org
Contact Rick Boxx at www.integritymoments.org.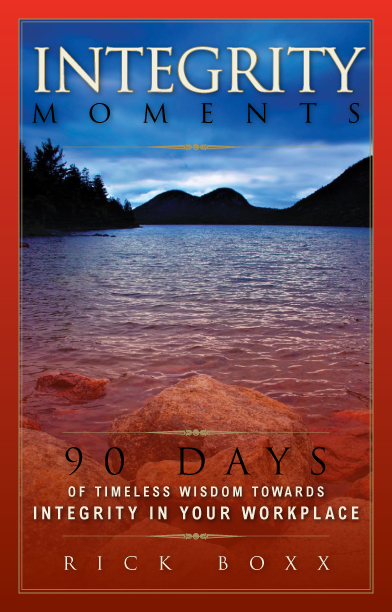 Integrity Moments Devotional
Start your day with Rick Boxx' devotional thoughts for the workplace, complete with biblical insights and thought provoking questions. 90 days of inspiration will lead you on a journey of encouragement as you walk out your work in a manner pleasing to God.
For more biblical teaching and resources from Rick Boxx and the Integrity Resource Center please visit integrityresource.org.