Loan Broker Lies
by Rick Boxx
June 17, 2010
When I was a commercial lender, loan brokers occasionally called me looking to finance small business deals. These middlemen were paid commissions to find loans for their clients. Knowing they were on commission, and only paid when they arranged financing, I listened suspiciously.
According to a Wall Street Journal article, the recession has increased loan broker volume, bringing with it increased deception, scams and significant bank losses. The SBA is warning businesses not to be deceived by empty promises and outright lies from brokers.
Paul taught in Ephesians 5:6-7, "Let no one deceive you with empty words, for because of such things God's wrath comes on those who are disobedient. Therefore do not be partners with them."
If your business is looking for funding don't be deceived by brokers with empty promises.
For more resources to help with your workplace journey visit www.integritymoments.org.
Contact Rick Boxx at www.integritymoments.org.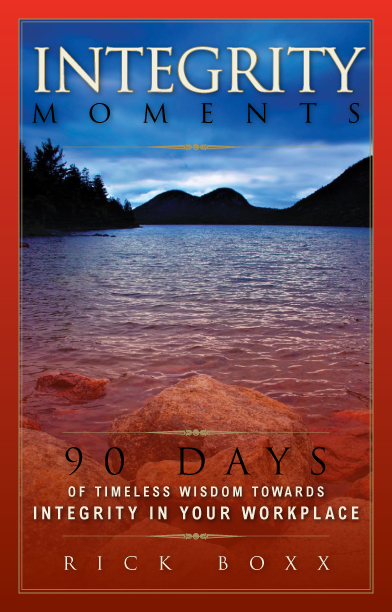 Integrity Moments Devotional
Start your day with Rick Boxx' devotional thoughts for the workplace, complete with biblical insights and thought provoking questions. 90 days of inspiration will lead you on a journey of encouragement as you walk out your work in a manner pleasing to God.
For more biblical teaching and resources from Rick Boxx and the Integrity Resource Center please visit integrityresource.org.