Prideful Professionals
by Rick Boxx
June 2, 2010
A doctor shared with me his hypothesis that the current climate and nature of the medical profession has actually perpetuated pride in doctors. His thought was that due to the risk of malpractice lawsuits many doctors have been trained to never admit making mistakes.
In any industry, always demonstrating confidence can easily lead to pride; albeit a false pride at times. This habit can prevent us from seeking counsel or admitting when we are wrong.
Proverbs 11:2 teaches, "When pride comes, then comes disgrace, but with humility comes wisdom."
Pride, and ignoring counsel, can lead to disaster. It may make the attorneys cringe, but I'd prefer my professional providers and counselors humbly admitting they don't have the answer, or they made a mistake. Don't let pride bring you disgrace.
For encouragement and resources for your journey of being a godly leader in your workplace, visit www.integritymoments.org.
Contact Rick Boxx at www.integritymoments.org.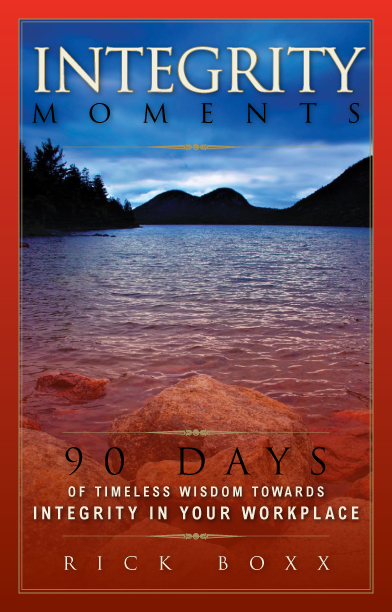 Integrity Moments Devotional
Start your day with Rick Boxx' devotional thoughts for the workplace, complete with biblical insights and thought provoking questions. 90 days of inspiration will lead you on a journey of encouragement as you walk out your work in a manner pleasing to God.
For more biblical teaching and resources from Rick Boxx and the Integrity Resource Center please visit integrityresource.org.