Set Free from Shame
by Rick Boxx
June 21, 2010
Shame is a toxic and limiting emotion. An entrepreneur shared with me his past moral failings in business, which cost him his company and hundreds of thousands of dollars.
This man has tremendous potential, but his shame is stifling his future. He repented of his past, but he struggles to forgive himself, leaving his potential largely untapped.
The Apostle Paul knew the power of shame. That's why he spoke hope in Romans 8:1-2, "Therefore, there is now no condemnation for those who are in Christ Jesus, because through Christ Jesus the law of the Spirit of life set me free from the law of sin and death."
If your past is limiting your future remember Jesus died so that you would be free of shame.
For more resources to help with your workplace journey visit www.integritymoments.org.
Contact Rick Boxx at www.integritymoments.org.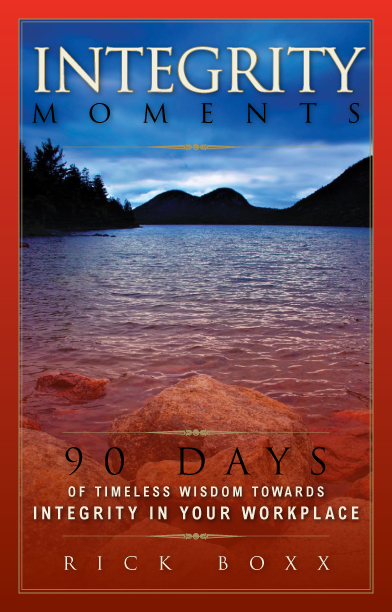 Integrity Moments Devotional
Start your day with Rick Boxx' devotional thoughts for the workplace, complete with biblical insights and thought provoking questions. 90 days of inspiration will lead you on a journey of encouragement as you walk out your work in a manner pleasing to God.
For more biblical teaching and resources from Rick Boxx and the Integrity Resource Center please visit integrityresource.org.