25 Years of Truth
by Rick Boxx
June 24, 2010
A friend updated me on his employment recruiting business. Many of his competitors are now gone, due to the difficult economy, yet his business is still going strong after 25 years. I asked about his secret for success.
He shared with me that in his business many people will say whatever it takes to get a job. He and his partner decided early on that if they wanted to survive long term it required the trust of their clients. They decided to seek truth, weed out the liars, and to only sell the truth to their clients.
Proverbs 16:13 teaches, "Kings take pleasure in honest lips: they value a man who speaks the truth."
If you need a long term business strategy consider speaking the truth.
To receive a free copy of our FIRE self assessment to see how you are doing at shining the light of Christ in your workplace email admin@integrityresource.org.
Contact Rick Boxx at www.integritymoments.org.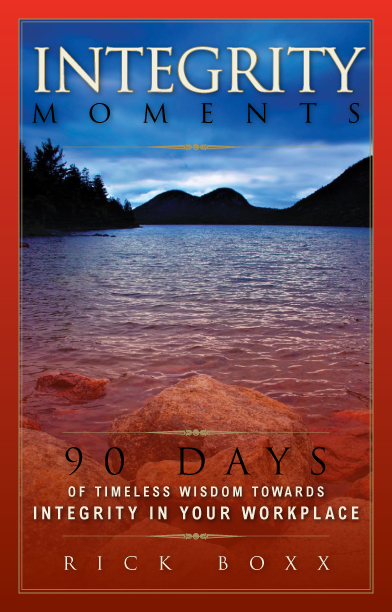 Integrity Moments Devotional
Start your day with Rick Boxx' devotional thoughts for the workplace, complete with biblical insights and thought provoking questions. 90 days of inspiration will lead you on a journey of encouragement as you walk out your work in a manner pleasing to God.
For more biblical teaching and resources from Rick Boxx and the Integrity Resource Center please visit integrityresource.org.