Rest and Relaxation
By Rick Boxx
June 30, 2010
Dr. Bryan Robinson, author of 25 books on psychology and family, estimates that one-fourth of the population could be classified as workaholic. In a Wall Street Journal article about vacations, Dr. Robinson discussed the difficulties many workaholics have taking vacation.
Vacations can be stressful for those who feel guilty for not working, yet God designed us for rest and vacations.
In Numbers 29:12 God commanded, "On the fifteenth day of the seventh month, hold a sacred assembly and do no regular work. Celebrate a festival to the Lord for seven days."
If you're like me, I can sometimes find it difficult to carve out much time for vacation. Remember, if God demanded it, he also provides for it. So schedule some time off and enjoy.
To receive a free copy of our FIRE self assessment to see how you are doing at shining the light of Christ in your workplace email admin@integrityresource.org.
Contact Rick Boxx at www.integritymoments.org.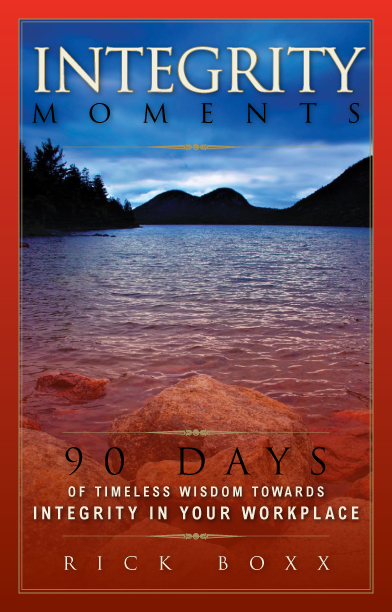 Integrity Moments Devotional
Start your day with Rick Boxx' devotional thoughts for the workplace, complete with biblical insights and thought provoking questions. 90 days of inspiration will lead you on a journey of encouragement as you walk out your work in a manner pleasing to God.
For more biblical teaching and resources from Rick Boxx and the Integrity Resource Center please visit integrityresource.org.