Hooray for Steve Jobs
by Rick Boxx
June 9, 2010
For the CEO of a publicly traded company to refuse profitable business, it takes either courage or stupidity. Steve Jobs, CEO of Apple, recently announced that their iPhone would not permit applications that are pornographic. Walking away from this incredibly profitable business likely has many shareholders wondering about Mr. Jobs' management philosophy.
Although some may think that Mr. Jobs could be even more conservative in what is allowed on the iPhone, we should still applaud his courage to take a moral stand, even at the expense of company profits.
Proverbs 11:20 teaches, "The Lord detests men of perverse heart but he delights in those whose ways are blameless.
With pornography becoming too accessible, even to our youth, I, for one, cheer for anyone who stands against this blight on our land.
For more resources to help with your workplace journey visit www.integritymoments.org.
Contact Rick Boxx at www.integritymoments.org.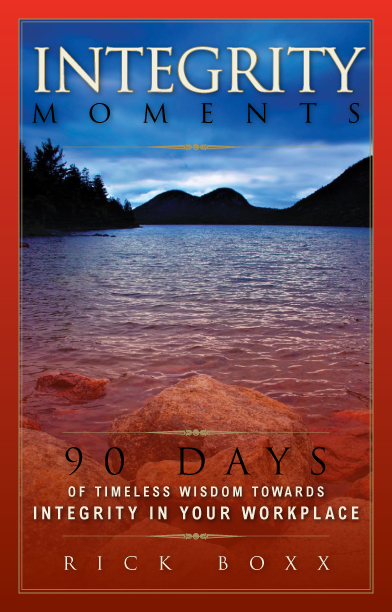 Integrity Moments Devotional
Start your day with Rick Boxx' devotional thoughts for the workplace, complete with biblical insights and thought provoking questions. 90 days of inspiration will lead you on a journey of encouragement as you walk out your work in a manner pleasing to God.
For more biblical teaching and resources from Rick Boxx and the Integrity Resource Center please visit integrityresource.org.