Perseverance- Part II
By: Rick Boxx
March 10, 2014
Steve's business was in jeopardy and time was running out. Together, Matt and Steve prayed for God to provide, and then Steve diligently made his sales calls.
At the last minute God provided an exciting new opportunity in a previously unexplored market. Through Steve's perseverance, God opened a new path.
Moses and the Israelites had nowhere to go. The Red Sea was on one side and the Egyptians on the other. But, God provided an unconventional path. In Exodus 14:22 we read, "and the Israelites went through the sea on dry ground, with a wall of water on their right and on their left."
Steve's business is thriving today because God parted the seas to a new path. Do you need a new pathway today? Ask God for direction.
Today's Integrity Moment was adapted with permission from writings of Matt Cline.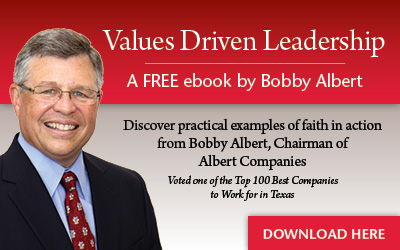 Learn more about Rick Boxx and Integrity Resource Center