Paralyzing Fear
by Rick Boxx
May 17, 2010
Unfortunately, the counseling call was not unusual. The business owner had $300,000 in debt, very little assets, losing thousands of dollars each month, and not much hope for change. Yet, she didn't want to sell or close the business.
After some questions I hit on the core issue; fear. She was afraid of failure, of the future, and of what others would think. Fear can be paralyzing.
Fortunately, the author of Hebrews has a prescription in Hebrews 13:6, "So we say with confidence, 'The Lord is my helper; I will not be afraid. What can man do to me?'"
If you're struggling in business today, don't allow fear to dictate your decisions. Seek wise counsel, then do the right thing, and let the Lord be your helper.
Contact Rick Boxx at www.integritymoments.org.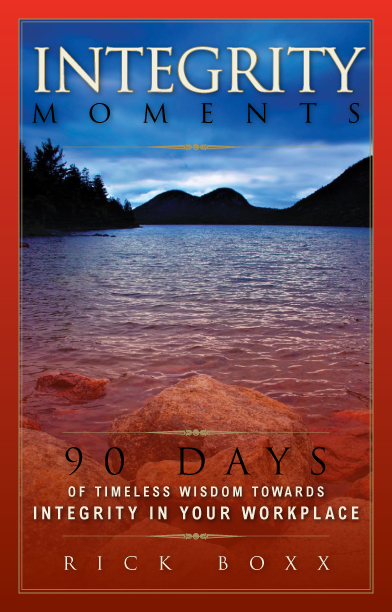 Integrity Moments Devotional
Start your day with Rick Boxx' devotional thoughts for the workplace, complete with biblical insights and thought provoking questions. 90 days of inspiration will lead you on a journey of encouragement as you walk out your work in a manner pleasing to God.
For more biblical teaching and resources from Rick Boxx and the Integrity Resource Center please visit integrityresource.org.