The Right Adviser
By Rick Boxx
May 25, 2011
After researching countless software solutions for the office I was growing weary and just wanted an answer. I had asked many different outside professionals their advice without an ideal solution surfacing.
A casual mention of my dilemma to my bookkeeper, however, resulted in a recommendation I had not considered. It seemed so simple it should have been obvious.
Proverbs 15:22 teaches, "Plans fail for lack of counsel, but with many advisers they succeed."
We can seek wise counsel from a multiple of advisers and still not get the right answer. One person with unique past experiences, however, can lead you to the right result. If you have a problem that has you stumped, liberally seek wise counsel, you just might find an adviser with the answer.
To be better equipped to work with integrity, take a look at the many great resources at www.integrityresource.org.
Do you desire to be a spiritual leader in your workplace? Regi Campbell tells you how in practical and effective ways in his book,
About My Father's Business
By Regi Campbell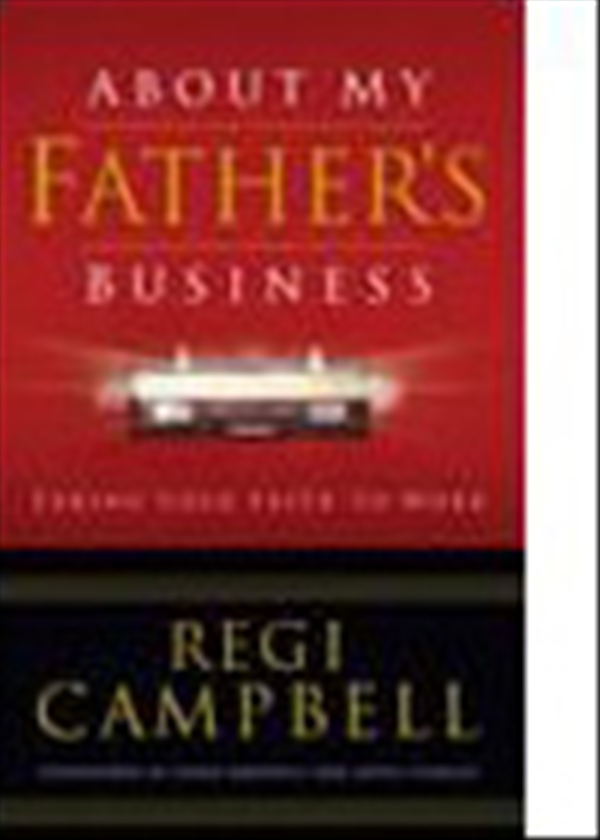 Buy this hardcover book today
For only $12!
Contact Rick Boxx at www.integritymoments.org, and to learn more about Integrity Resource Center go to integrityresource.org.