Deceptive Data
by Rick Boxx
May 28, 2010
According to The Wall Street Journal, the American Psychological Association ethics code allows "deceptive techniques" in research. Lying about who you are, and why you are asking questions, is acceptable. Before 1945 less than 10% of research projects used deception, but by the 1970s half relied on deceptive practices.
"It may be necessary to mislead study participants to get unguarded responses out of them," the Wall Street Journal author said, "but isn't it possible that the deceit will, in and of itself, color and skew the results?"
Leviticus 19:11 gets right to the point when God said, "Do not steal. Do not lie. Do not deceive one another."
The end does not justify the means. Deception is wrong, and will make the results suspect. Insist on research based on truth, not deception.
For encouragement and resources for your journey of being a godly leader in your workplace, visit www.integritymoments.org.
Contact Rick Boxx at www.integritymoments.org.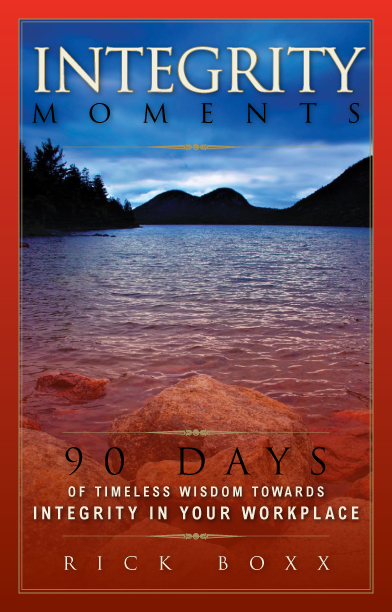 Integrity Moments Devotional
Start your day with Rick Boxx' devotional thoughts for the workplace, complete with biblical insights and thought provoking questions. 90 days of inspiration will lead you on a journey of encouragement as you walk out your work in a manner pleasing to God.
For more biblical teaching and resources from Rick Boxx and the Integrity Resource Center please visit integrityresource.org.