Selecting Christian Leaders
By: Rick Boxx
November 1, 2010
John Jay, the first Supreme Court Chief Justice of the United States wrote in 1797, "Providence has given to our people the choice of their rulers, and it is the duty, as well as the privilege and the interest of our Christian nation to select and prefer Christians as their rulers."


In today's political climate there would be deep scorn heaped on Justice Jay, yet he realized the importance of leaders who have a biblical worldview.


In Exodus 18:21 Moses' father in law, Jethro, had similar advice for Moses. He said, "Select capable men from all the people - men who fear God, trustworthy men who hate dishonest gain - and appoint them as officials ..."

As you vote, remember Justice Jay and Jethro's wisdom. Appoint capable people, who fear God.
Contact Rick Boxx at www.integritymoments.org, and to learn more about Integrity Resource Center go to integrityresource.org.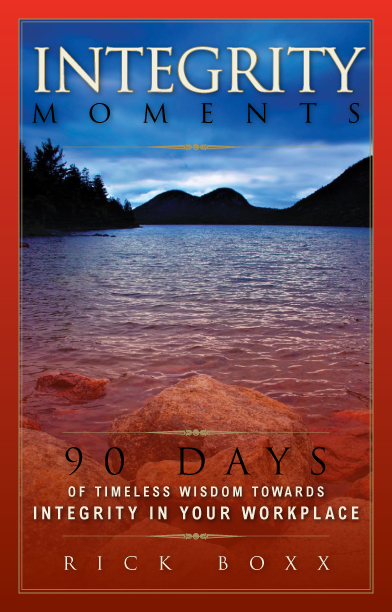 For more daily wisdom for the workplace check out Rick's devotional book "Integrity Moments." It makes a great gift as well!
Integrity Moments
90 Days of Timeless Wisdom Towards Integrity In Your Workplace
By: Rick Boxx