God Is the Victor
By: Rick Boxx
November 1, 2012
In Joshua 10, the Israelites were facing an alliance of 5 kingdoms in battle. But when Joshua sought the Lord he was told that "not one of them will be able to withstand you."
In Joshua 10:11 we learn the unique way the Lord made his prediction happen, "the Lordhurled large hailstones down on them from the sky, and more of them died from the hailstones than were killed by the swords of the Israelites."
After a couple of major victories, it would've been easy for the Israelites to believe in their great skills, but instead God wanted them to realize He delivered the victory.
If you have a battle or challenge raging in your workplace, turn to God, and when He delivers victory remember who really was the victor.
Integrity Resource Center can help train your team or consult with your organization on shaping biblically based culture. Learn more.
Ken Eldred'sThe Integrated Life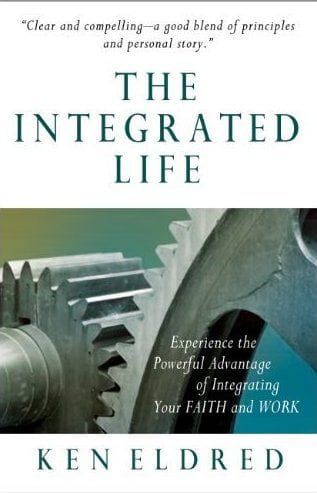 Eldred reveals how to find a deep integration between our work and faith such that all areas of our lives further God's kingdom, glorify him, and fulfill our life mission. Click here to purchase.
"How well are you modeling Faith, Integrity, Relationships, and Excellence in your work? Find out by taking Integrity Resource Center's free FIRE Assessment!"
Contact Rick Boxx at www.integritymoments.org, and to learn more about Integrity Resource Center go to integrityresource.org.