The Right Priorities
By: Rick Boxx
November 2, 2010
My wife and I recently rented the mini-series, "Roots: The Next Generation" by Alex Haley. In this autobiographical story, Mr. Haley became so consumed by his calling as an author, that he ignored his family.
He destroyed his marriage and another relationship, due to his obsession with his work. On one occasion, he completely missed Christmas with his family, not even calling them to explain! In the series, Mr. Haley never expressed remorse. Instead, the series glorified his persistent pursuit of becoming a famous author.
1 Timothy 5:8 teaches, "If anyone does not provide for his relatives, and especially for his immediate family, he has denied the faith and is worse than an unbeliever."
Our work is important to God, but caring for our family comes first.
Contact Rick Boxx at www.integritymoments.org, and to learn more about Integrity Resource Center go to integrityresource.org.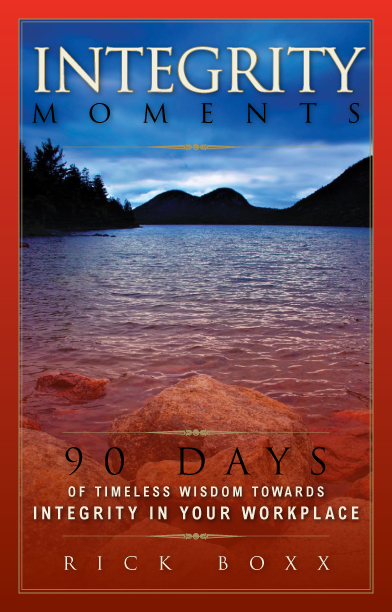 For more daily wisdom for the workplace check out Rick's devotional book "Integrity Moments." It makes a great gift as well!
Integrity Moments
90 Days of Timeless Wisdom Towards Integrity In Your Workplace
By: Rick Boxx