Earned Entitlement
October 11, 2010
By: Rick Boxx

A study discovered that 20% with $500,000 or more in income choose their favorite brands in order to "command respect from others." According to the Wall Street Journal, this is significantly higher than the 8% who make $200,000 or more, and feel likewise.

1 John 2:16 teaches, "For everything in the world - the cravings of sinful man, the lust of his eyes, and the boasting of what he has and does - comes not from the Father but from the world."

Andrew Sacks, president of Agency Sacks, believes many who worked hard to rise above their middle class standing crave respect and have developed an "earned entitlement."

Being able to afford nice things flows from hard work, which is admirable. Using those things to fill our ego, however, is not of God.
Contact Rick Boxx at www.integritymoments.org, and to learn more about Integrity Resource Center go to integrityresource.org.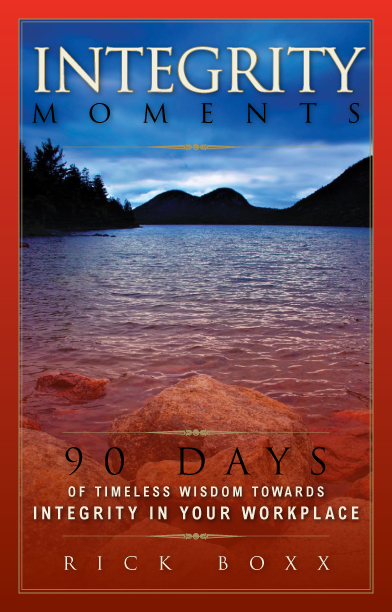 For more daily wisdom for the workplace check out Rick's devotional book "Integrity Moments." It makes a great gift as well!
Integrity Moments
90 Days of Timeless Wisdom Towards Integrity In Your Workplace
By: Rick Boxx