Spiritual StatesPeople
By: Rick Boxx
October 18, 2010

Henry Blackaby speaks regularly about developing "Spiritual StatesPeople." In his book, "God in the Marketplace" he writes, "Christian business leaders must refuse to be self-centered, politicizing profiteers. Instead they must allow God to elevate their lives and their leadership to that of statespersons."

Our business world desperately needs spiritual statespeople. Psalm 1:1-3 describes such a person when it says, "Blessed is the man who does not walk in the counsel of the wicked or stand in the way of sinners or sit in the seat of mockers. But his delight is in the law of the Lord, and on his law he meditates day and night. He is like a tree planted by streams of water."
Are you willing to allow God to make you a statesperson?
Contact Rick Boxx at www.integritymoments.org, and to learn more about Integrity Resource Center go to integrityresource.org.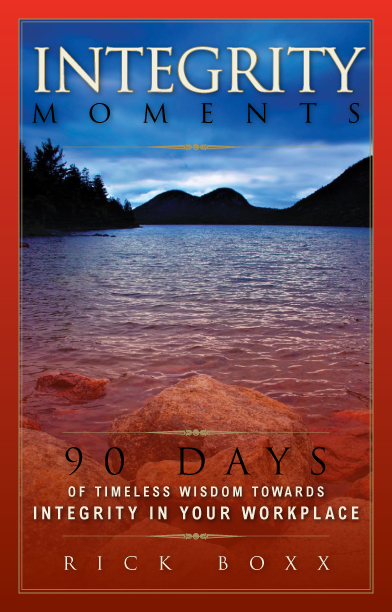 For more daily wisdom for the workplace check out Rick's devotional book "Integrity Moments." It makes a great gift as well!
Integrity Moments
90 Days of Timeless Wisdom Towards Integrity In Your Workplace
By: Rick Boxx