Fear of Man
By: Rick Boxx
October 20, 2010
Many unethical decisions are made due to Fear. Sometimes it's fear of losing a job. Other times it's due to intimidation by a superior. When you buckle to Fear's pressure you will likely regret it later.
Henry and Richard Blackaby in their book, "God in the Marketplace" claim "God is the only One a spiritual leader should fear. Letting people intimidate you makes you vulnerable to compromising your faith and integrity."
Proverbs 29:25 teaches, "Fear of man will prove to be a snare, but whoever trusts in the Lord is kept safe."
If you fear your boss, or losing your job, more than God at times, remember the Blackaby's advice, "Don't live in fear. Follow your Christian convictions and allow God to vindicate you in his own way."
Contact Rick Boxx at www.integritymoments.org, and to learn more about Integrity Resource Center go to integrityresource.org.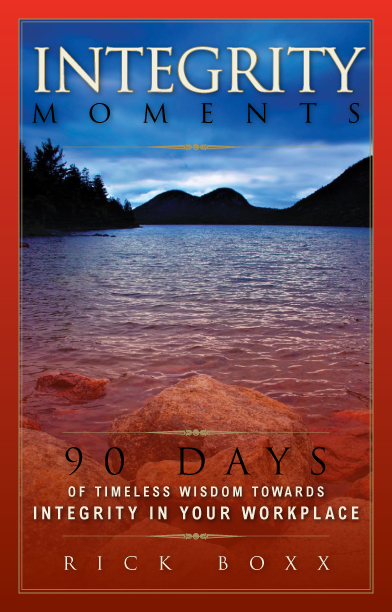 For more daily wisdom for the workplace check out Rick's devotional book "Integrity Moments." It makes a great gift as well!
Integrity Moments
90 Days of Timeless Wisdom Towards Integrity In Your Workplace
By: Rick Boxx