An Important Invitation
By: Rick Boxx
October 22, 2012
After speaking to a group of business leaders, a man approached me excited about our vision of over 1 million leaders learning and modeling God's principles in their workplace. Privately, I shared about our FIRE Covenant that allows people to join the cause.
"Why didn't you tell the group?" he expressed with surprise. "You just cast an exciting vision, but you didn't ask us to join you! You could have had 75 new converts! You should give everyone the opportunity to join you."
In Matthew 22 Jesus told a parable, inviting everyone to join His cause. He proclaimed, "Go to the street corners and invite to the banquet anyone you find."
If God has given you a cause, don't forget to invite everyone you know. Visit integrityresource.org to join ours.
Ken Eldred'sThe Integrated Life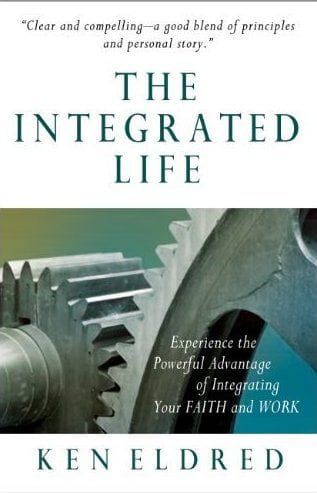 Eldred reveals how to find a deep integration between our work and faith such that all areas of our lives further God's kingdom, glorify him, and fulfill our life mission. Click here to purchase.
"How well are you modeling Faith, Integrity, Relationships, and Excellence in your work? Find out by taking Integrity Resource Center's free FIRE Assessment!"
Contact Rick Boxx at www.integritymoments.org, and to learn more about Integrity Resource Center go to integrityresource.org.