Johnny the Bagger
By: Rick Boxx
October 23, 2012
In his book, "The Integrated Life," Ken Eldred tells the story of Johnny, a 19-year-old grocery store bagger with Down syndrome. Each staff member of the store was challenged to find unique ways to serve customers.
Johnny decided to accumulate a thought for each day to give to customers. He typed up his quotes, signed the back of each one, and began placing them in each customer's bag.
Weeks later, a long line formed at Johnny's register. When the store manager invited people to switch lines they all refused. They proclaimed "We're here to get Johnny's "thought for the day!"
Proverbs 22:29 teaches, "Do you see a man skilled in his work? He will serve before kings..."
Johnny's a reminder that everyone can add excellence to their workplace.
Ken Eldred'sThe Integrated Life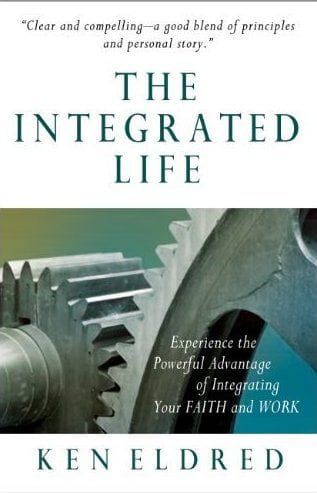 Eldred reveals how to find a deep integration between our work and faith such that all areas of our lives further God's kingdom, glorify him, and fulfill our life mission. Click here to purchase.
"How well are you modeling Faith, Integrity, Relationships, and Excellence in your work? Find out by taking Integrity Resource Center's free FIRE Assessment!"
Contact Rick Boxx at www.integritymoments.org, and to learn more about Integrity Resource Center go to integrityresource.org.