The "Golden Rule" Stores
By: Rick Boxx
October 24, 2012
In 1902, in a small mining town in Wyoming, there were twenty-one saloons and one unethical department store. A man and his wife decided to bring a new and unconventional approach to the town. They launched a department store called "The Golden Rule" store.
According to the story referenced in "The Integrated Life" by Ken Eldred, the "Golden Rule" store applied Matthew 7:12 to its business model and customers, "So in everything, do to others what you would have them do to you, for this sums up the Law and the Prophets."
The store grew to a chain of 30 stores and eventually national acclaim. The owner eventually changed the name of the chain of stores to JC Penney's.
Never forget that using God's principles in business does work.
Ken Eldred'sThe Integrated Life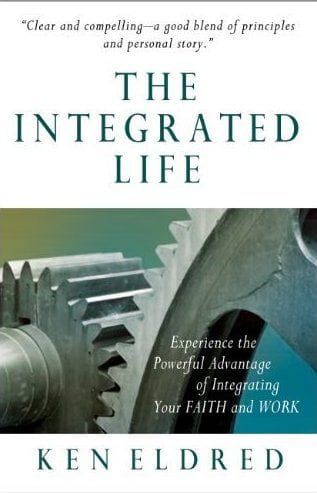 Eldred reveals how to find a deep integration between our work and faith such that all areas of our lives further God's kingdom, glorify him, and fulfill our life mission. Click here to purchase.
"How well are you modeling Faith, Integrity, Relationships, and Excellence in your work? Find out by taking Integrity Resource Center's free FIRE Assessment!"
Contact Rick Boxx at www.integritymoments.org, and to learn more about Integrity Resource Center go to integrityresource.org.