Faith Pays Off Again
By: Rick Boxx
October 29, 2010
Three professors from Texas A&M produced some fascinating research titled, "The Impact of Religion on Financial Reporting Irregularities." They've discovered that in communities with a strong religious foundation there is significantly less risk of financial improprieties in companies headquartered there.
These researchers found considerably less fraud, and accounting misstatements, in strong faith based communities. It seems a healthy respect for God is important to business after all.
In Exodus 20, God's voice frightens the Israelites. Moses consoles them, "Do not be afraid, God has come to test you, so that the fear of God will be with you to keep you from sinning."
Moses knew God and ethics are intertwined.
If you're moving your headquarters, or investing in stock, researching the religious culture of the community involved would be wise
Contact Rick Boxx at www.integritymoments.org, and to learn more about Integrity Resource Center go to integrityresource.org.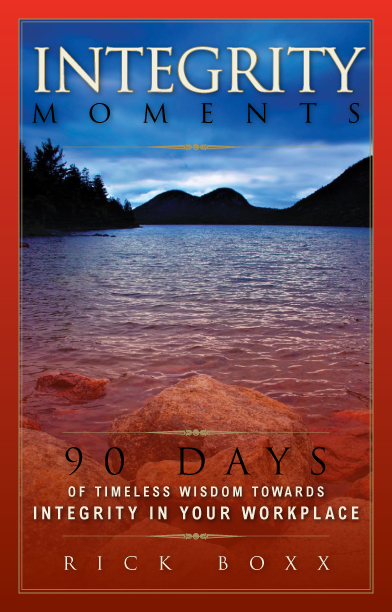 For more daily wisdom for the workplace check out Rick's devotional book "Integrity Moments." It makes a great gift as well!
Integrity Moments
90 Days of Timeless Wisdom Towards Integrity In Your Workplace
By: Rick Boxx